I never thought that a french manicure using tape would look good. I was wrong! It was so easy and I loved the result!

I used Orly Glam as my base color, Wet 'n' Wild Black Creme for the tips and the Konad- my go to black. The design is from konad plate M21.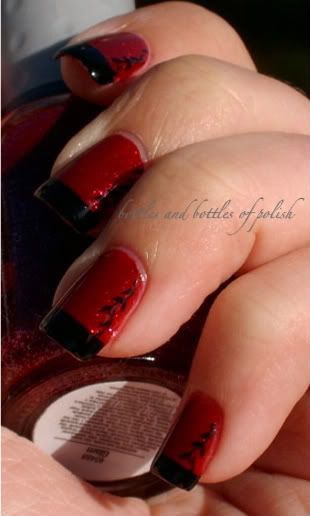 Have you ever wore a funky french? If so, what colors did you use? If you've did a bunch, what was your favorite combo? What do you think of this mani?