These pictures are older but I really loved this combo.

Illamasqua Whack is a bright bright orange jelly that is so shiny and beautiful. I'm not a big orange nail polish lover but this one went into my top 20 pretty quick!

Coral Reef is more holo than my pics show, it was getting close to sunset when I took these pictures and I remember trying to chase the sun to get them!

OPI Coral Reef is from the 2003 Summer For Shore collection- a collection of holographic polishes. They are somewhat sheer for the most part which makes them perfect for layering!

Here is a picture of 5 of the 6 polishes from this collection. The only one I don't have is Day At The Peach.




Crim-sun, Coral Reef, Sand-erella x2 (showing color variations in the same polish which seems to be an unwanted theme with OPI...) Blue Moon Lagoon and What's Dune? (I've read that there may be another version of this one as well.)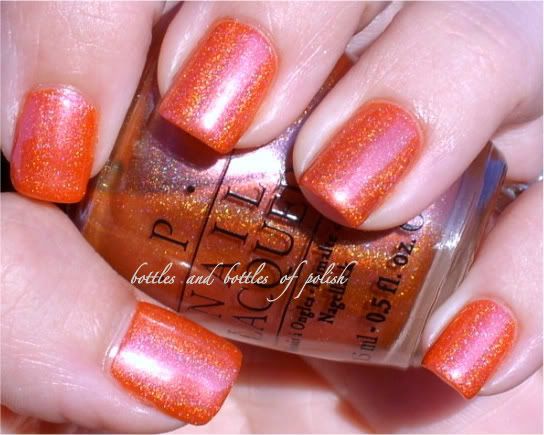 Wow, my nails are long in these pics and my clean up not the best but it was pretty enough that I decided to go ahead and share still!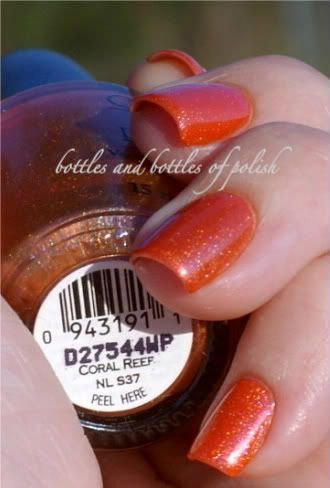 This is a combo I will probably do again. I also plan on trying Crim-sun over a red!