There are 2 types of polishes I take way too many pictures of- holos and duo/multi chromes.

This. IS. a. holo. An amazing holo- even with no sun the day I took these pictures.

Koh is not sold in the US. Apparently there is a site that does ship to the US, the price of shipping is extremely high and I am not sure of the name of the site. I'm really sorry! I wish I did know and I will try to find it out!

Koh polish is also very expensive itself. I received these in a wonderful swap.

The first picture- is huge, yes, but I went ahead and left it that way- just this once, I couldn't help myself! Metallic Green 127 and Platinum Silver 133 (the numbers of polishes really help me when tracking them down on the internet, so I wanted to include them for you!)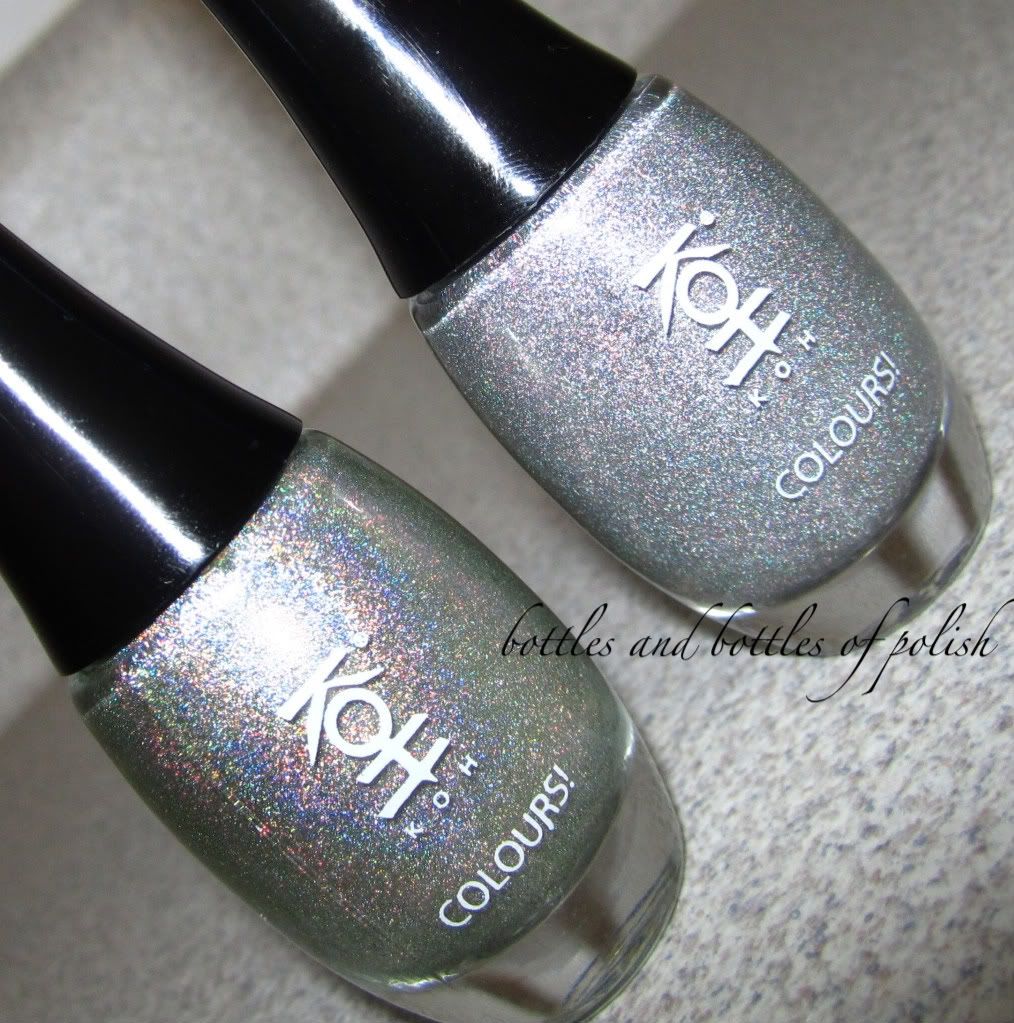 They come in these pretty boxes: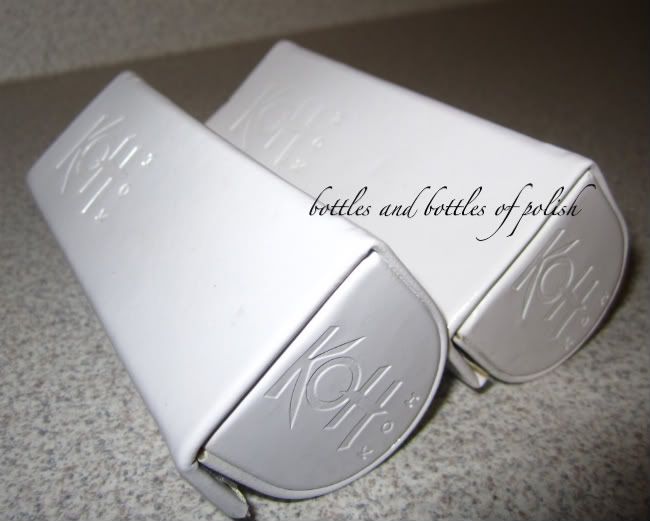 and have a spot to hold a file, those are purchased separately: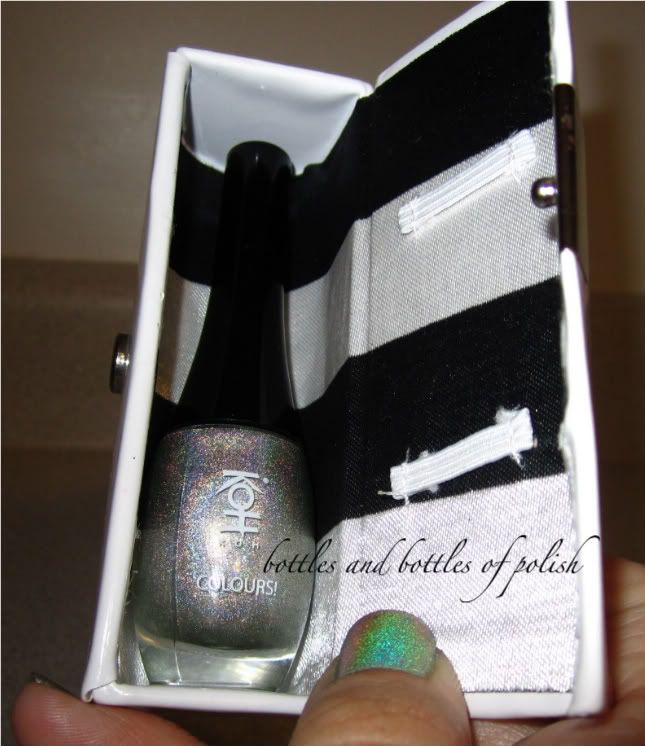 Now on the the pictures. This is hard to do. I surely shouldn't post as many as I have, so let's see how I do.

The 1st one is to show you how chrome-like it is.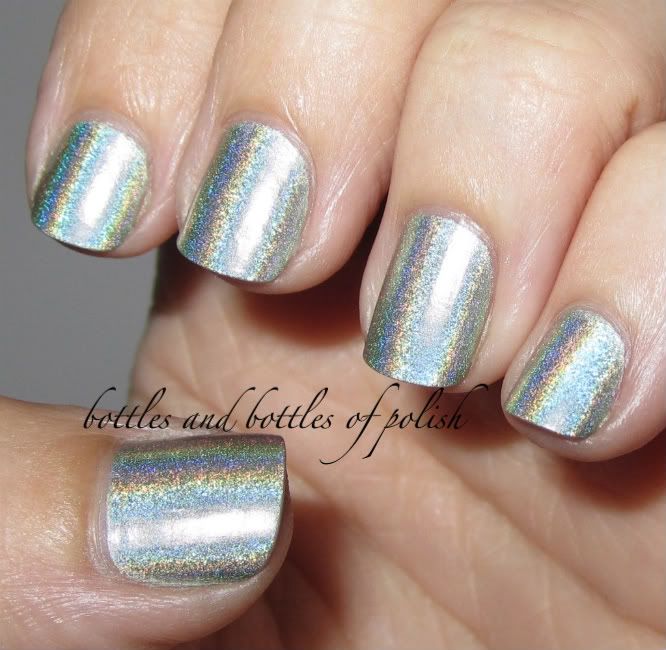 Now I'll just let the pictues do the talking. :)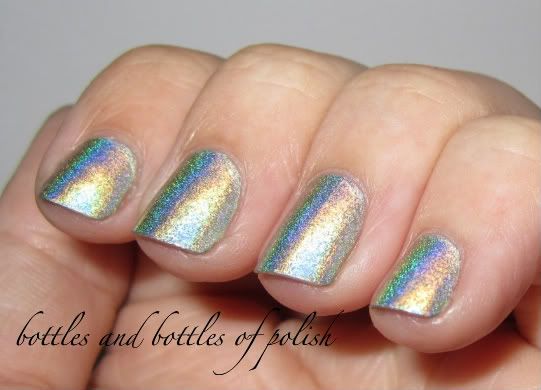 My skin looks orange in some of the pictures but the fire-i-ness (how would I say that correctly? lol) of the polish is acurate. I think this was the only way to capture the polish with no sun indoors without flash. I will show you orange skin, only to share this polish with you. The pics where my skin looks normal = flash.

Back to pictures now. Not the most flattering angle on the next picture - so just ignore that and pay attention to the holoooooooo..............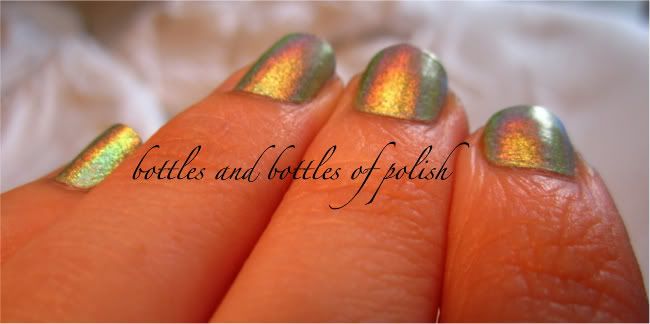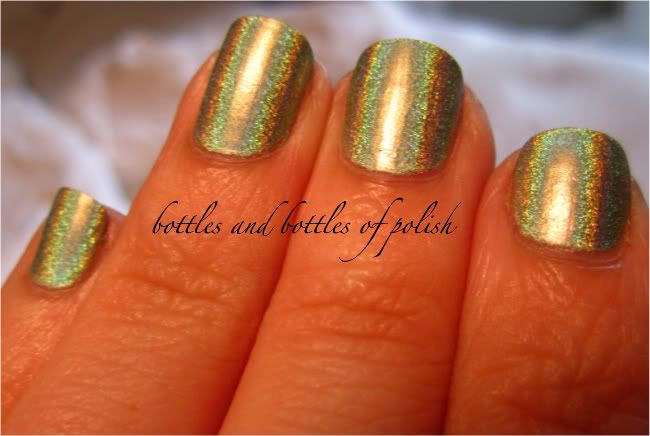 These next few are just little movements in my hand for each one- I wanted you to feel like you were there with me when I took these. ;)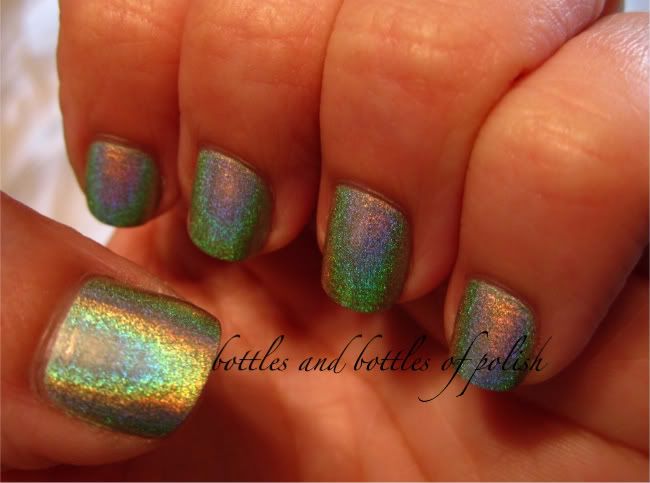 There you have it! What is your favorite holographic polish? Who do you wish would come out with a collection of them? Would you want them to be as holographic as this polish? Would you buy every color the company made? (I would!)

Remember to follow me! Details about my first giveaway coming soon! So far we know: 250 follower is when it will happen and part of the giveaway will be a bottle of China Glaze OMG! (an amazing polish for konading as well!) :D