I love this polish. I really do but I hate it a little too. Read on to find out why. (I realize that since I resized my blog, these pictures are too big and I will fix them soon)

I only have a half a bottle. I was lucky and found it at a salon one day. I paid about eight dollars for it but did not argue at all, I was just happy to have found any amount of it.

There are certain polishes I feel if I could have back ups of, I would feel okay with getting rid of a lot of polishes in my stash.

This is one of them.

I also feel that if I could even find 2 other polishes from this collection, I could let go of a lot more.-Yes- I crossed through 2- because I finally found one of them. I actually found both but was busy when bidding ended on 1 of them and didn't get it. I'm still trying to get over it- at least I found 1 though!

Why? I don't really know. lol.

I have Blue Island Iced Tea finally on it's way to me, I hadn't bothered to get it yet but I have read that at least the finish is very similar.

That's what I love about this polish. The finish.

I normally do *not* like lighter brighter blues or teals on me. They have to be vampy or dusty. With this one, I don't care what the color is because the finish is so amazing. In some lights it even has a dusty quality to it. (excuse the fuzzies, they liked me that day)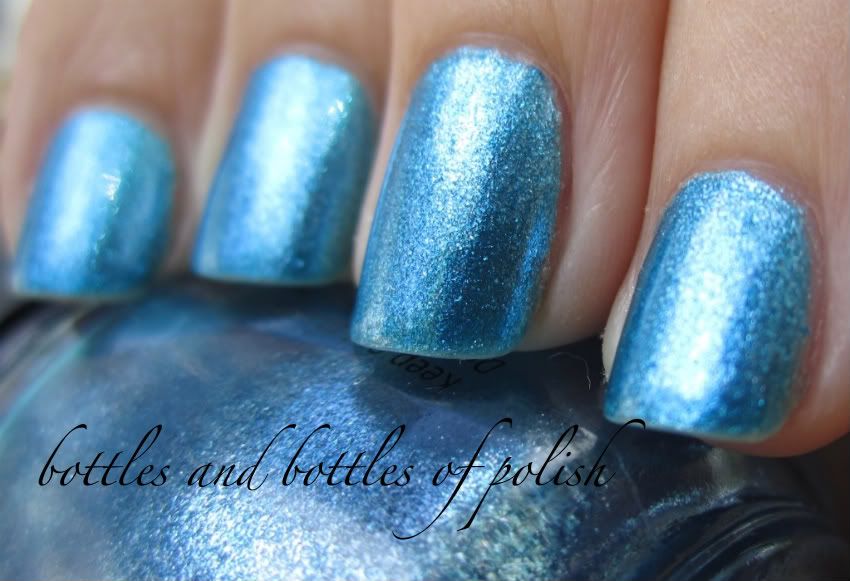 This was released in 2004 as part of the Babes In Toeland 5 collection, also named the Glass Slipper collection.

The marketing manager at the time had this to say about the collection:

"We're also releasing our China Glaze Glass Slipper collection for all women who love to indulge in both fashion and fairytale romance," says Randi Cooley, China Glaze marketing manager."This romantic collection is available in six-piece and 12-piece displays that include an elegant fairytale pillow with a glass slipper, lying among brightly colored nail lacquers with tongue-in-cheek names like If the Shoe Fits, Wicked Step Sisters and Stroke of Midnight." Alas, to avoid any misunderstandings and broken hearts, the Glass Slipper collection very clearly states: "Prince Charming not included."

Well. My heart is broken. I still do not have Wicked Step Sisters or Belle Of The Ball. This is why I hate this polish as well. I feel like it is showing me what I am missing.

My thought is *maybe* there were not tons of this collection made because it came out right before China Glaze was acquired by American International Industries from World Wide Cosmetics.

That's what I tell myself anyway. I do not know if those 2 polishes are as amazing as this one but I can only imagine so!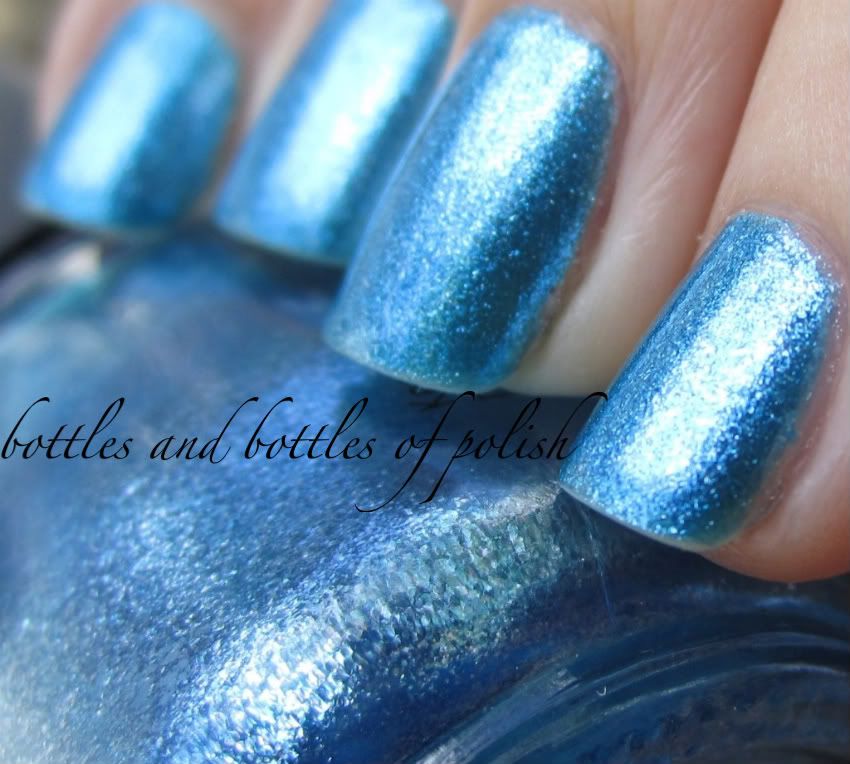 I've spent a lot of time thinking about this and I honestly think if there were any collection by any brand I would like to see re-released, it would be this one.

What collection would you most like to see re-released by any brand? I really want to know (and maybe we should start petitions to get them re-released!;)