The polishes in this post qualify for the Way Back Wednesday as does this post! I did this post on my old blog long ago but have slowly been moving them to this blog.

I've come to the conclusion now the Turquoise Opal is more amazing over a dark teal like OPI Ski Teal We Drop or CND Urban Oasis than is does over black and I can only imagine that doing this type of thing with other prisms will have amazing results as well as I will show in posts to come.

Another reason this is the perfect post for today is because I am so busy! I already posted the last post this morning and have so much more to still do! I can not wait until you see some of the things I have to show you from Cosmoprof.

Okay girls, get ready for a ton of pictures! :) These are obviously taken with my old camera as well with my lacking photography skills. ha. AND Holy Cow.... waaaaaayyyyy tooooooo long of nails for me!!!!!!!!!!!!!!!!!!!!! These are some of those pictures that I look at and think 'What was I thinking???' Almost embarrassed to show these but oh well- I'm sure they didn't look as bad in real life *cough cough*.

There are just too many colors in these polishes for me to only post a few!

In all the pictures, White Turquoise on my index and pinkie, Turquoise Opal, middle and Garnet Lapis, ring. All layered over Wet N Wild Black Creme- 99 cent 1 coat goodness. I use it sooo often.

In this first picture, they all look pretty similar.
Past the first picture, not so much for the most part!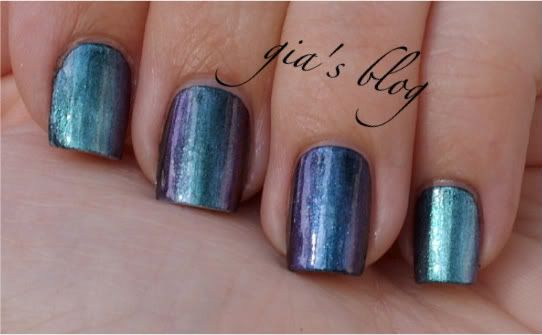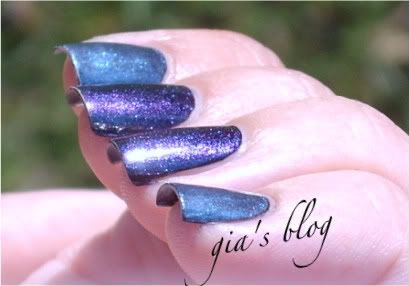 ring finger is on the left here. Picture was the worst, lol, but I had to show these colors!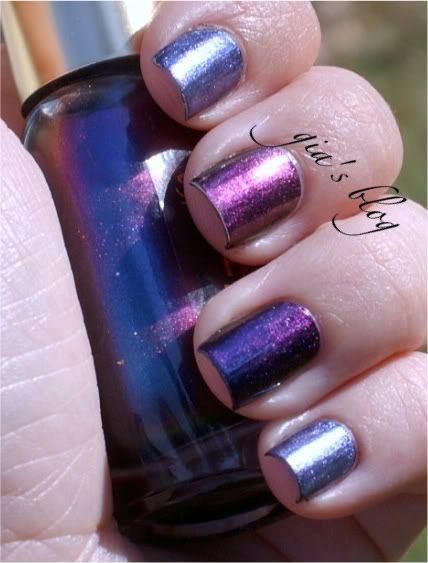 Here are the polishes: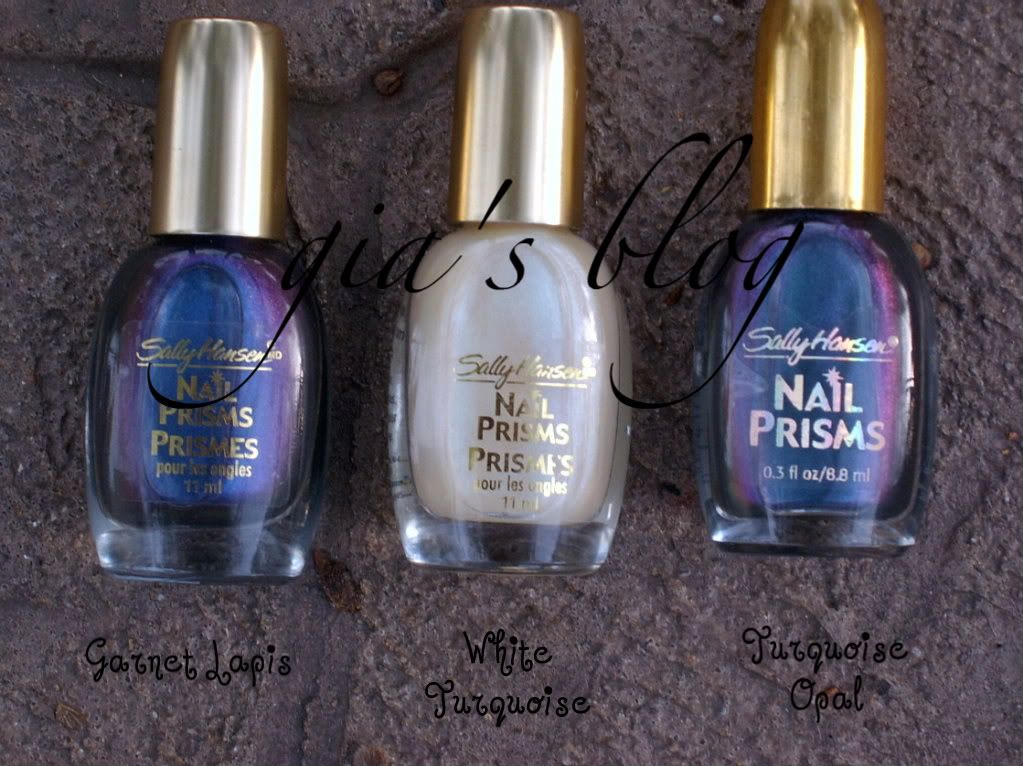 There you go! I can only think that would qualify as too many pictures for one post! I couldn't help it! I wanted to show you all the beauty. I think Garnet Lapis is my favorite. I am glad I didn't just get rid of White Turquoise before layering it over black, it is definately a keeper! Which one is your favorite and why?