I did read something about how some of the recent Make Up Store holographic polishes have not been as holographic, aka, duds. While I have no other information about this - if you do, I would love to know more about it because I only have 2 of the 4 and plan on getting the other 2- if they are still worth getting/ if I don't have dupes for them.
I have a lot of pictures of this polish, I was deciding on a new camera when I took these and these were taken with a camera I chose not to keep. While the pictures taken with this camera show the holo beautifully, I didn't like the color it gave my hands- but looking back I decided that the polish was too pretty not to post!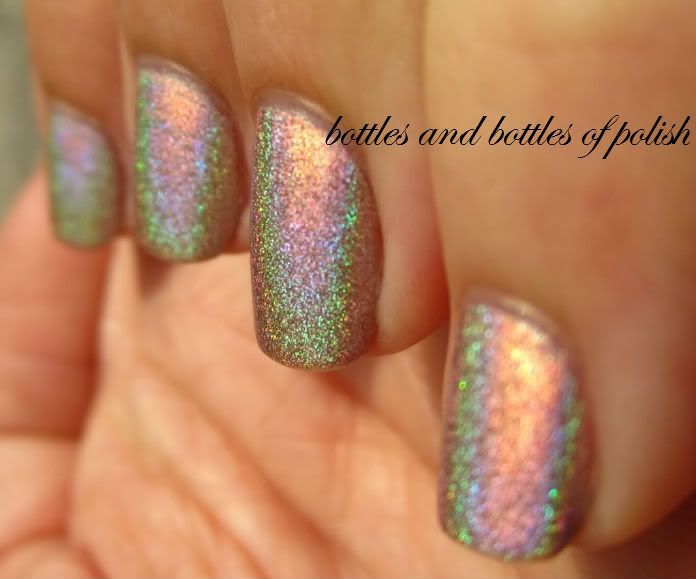 While I was gone, Photobucket and Blogger have changed quite a few things. I wasn't even gone long. So, I have a new font for now, but at least I figured out how to watermark them!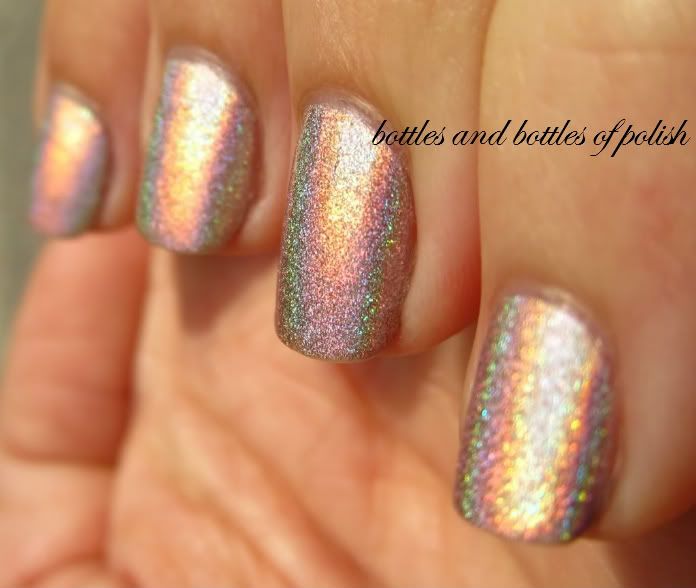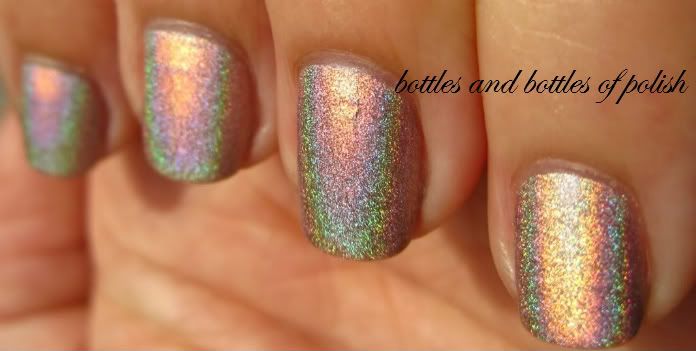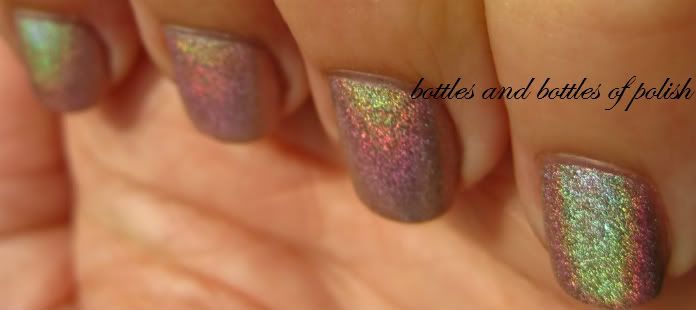 On my ring finger, if you look close, you can see a tiny crack. I think I only used 1 coat of Nfu Oh Aqua Base and find it works much better if you use 2 coats of it. It also helps if you let the coats dry completely before adding the next coat.
Do you like holographic polishes- are you on the wagon? If so, what holographic polish is your favorite? Do you have this one? These pictures are pretty old but after looking at them, I think I'll be wearing this again- soon.
Thank you for reading, please follow me and comment below!