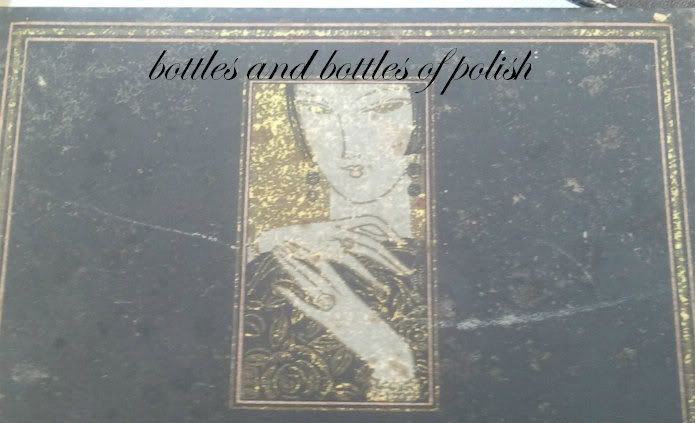 This is a quick phone picture I took the minute I got to my car from finding this.
I can't wait to show you what is inside manicure box!
Can you guess the year it's from?
Start guessing in the comments section.
The closest guess will be my first giveaway winner!
All the details of the giveaway will be in tomorrow's WBW post and next week's Way Back Wednesday will show what is inside, tell you all about it and reveal the winner!