What do you do when you just can't make yourself have a better day?

I love my kitty- look here- he was telling me everything will be okay. This is an old picture but how can you not smile when you see it? (it looks like I had cramps that day- or maybe just a head ache since the medicine is sitting right next to me)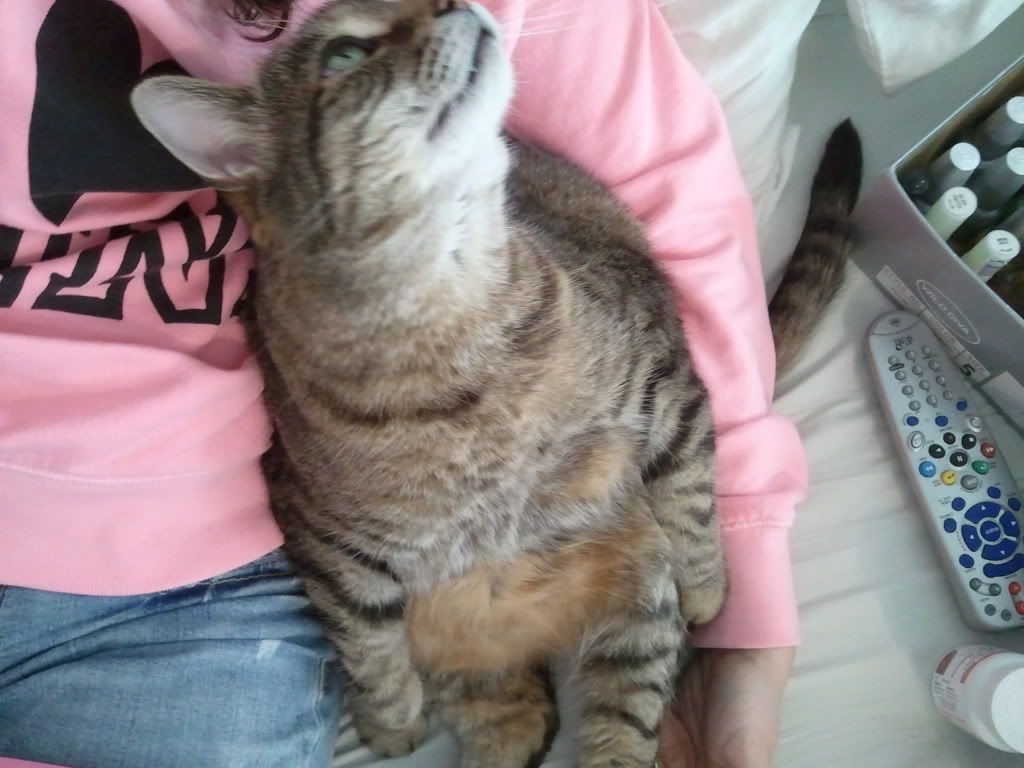 I should be totally stoked (there's that word again- will someone please tell me if I should stop using it?)- I am leaving early Saturday morning for Vegas!
Instead, I've been kind of stressed and overwhelmed. I have to go pack, I'm tired and I don't know what I'm going to do with my hair.
Here's a drawer full of nothing but old China Glaze polishes- it's pretty fun to look at too :)
Sometimes you can't make yourself have a better day no matter what- that's how I felt most of the day. It was one thing after another.
Here's my temporary polish station I set up a few months ago- (right now it has a lot of polish sitting on it and my perfume is now where the picture is)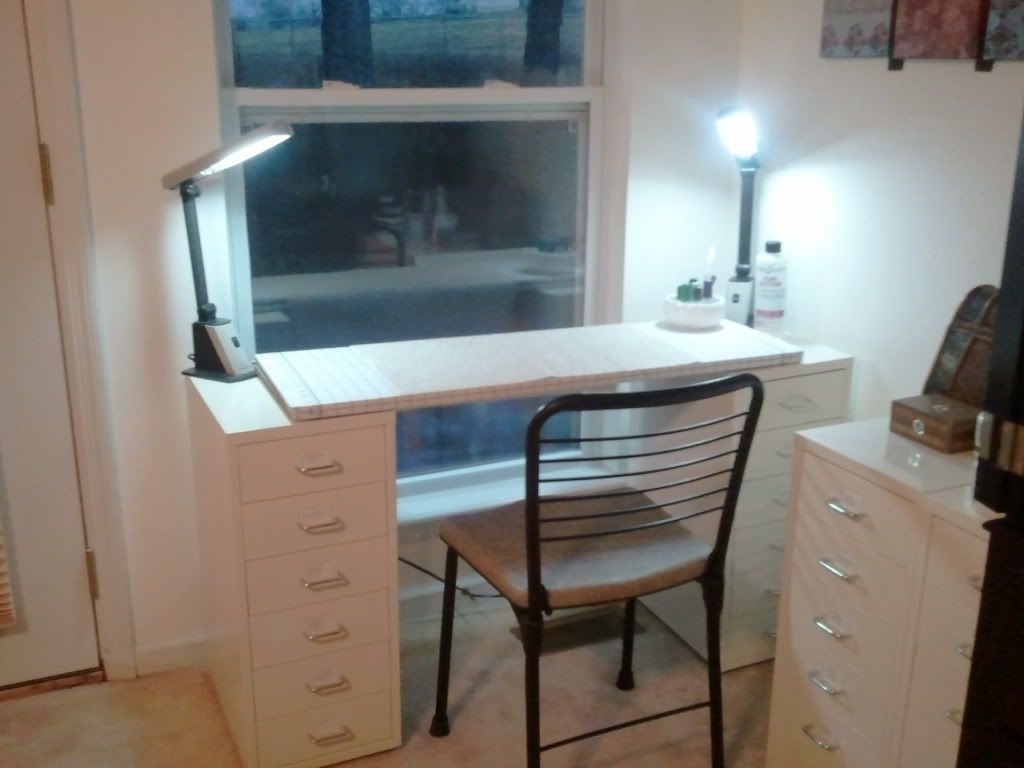 Writing this made me feel better already. I am going to go in my room now, I'm going to turn on some music- maybe really loud... I'm not sure yet... and start putting some outfits together.
So how do you make yourself feel better when nothing seems to be going right? Even though I'm going to turn on music and writing this made me feel a little better, I would love to hear your tips- they may help me- or even someone else more than our own efforts!