I've been a busy girl!

Kids are back in school. The week before they went back, I redid multiple rooms in my house. I will share pictures soon. I love decorating as much as I love nail polish, make up, all things beauty and my other hobbies!

Redecorating can wreak havoc on your hands though- even if you try to prevent it! Since I finished decorating, I've been using moisturizers and working on getting my nails back in shape for pictures. I had to file them even shorter than normal. They're not where I'd like them to be yet, but I decided they are nice enough that I can share my current manicure with you.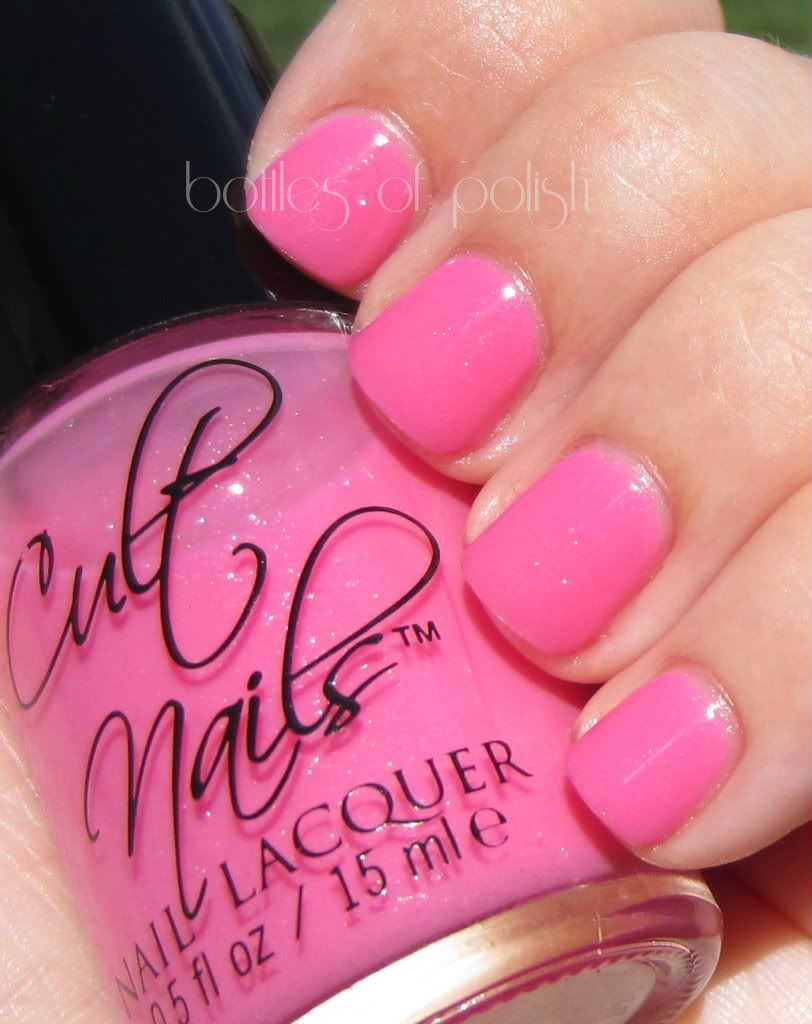 I don't wear pink polish very often. I really like this one. Sometimes the glitter isn't visible at all. It has the sheer quality of a jelly but with 3 coats, there's no visible nail line. Perfect.
It's a bright pink that works perfectly against my skintone. It seems to have a hint of a rose color to it that makes it a bright pink that is more wearable for me.
The formula was great. I'm sure I could have gotten away with 2 coats instead of 3 but I made a couple coats thicker than others when applying the first coat.
Untamed may be my favorite Cult Nails polish so far and I would highly recommend picking it up during your next Cult Nails order. You can order Cult Nails polish on the
Cult Nails
site. If you have yet to order from Cult Nails, this would be the perfect one to start with!
If you already have Cult Nails polishes, which is your favorite?