I have been spending a lot of time on reviews from all the things I saw at Cosmoprof.

So I decided today would be a great day for a quick eye candy post- especially since I really love doing my Way Back Wednesday posts!


2 different versions of Maybelline Colorama Frosty Pink. I'm hoping to swatch these next to each other soon over black to see what the real difference is- when I get to it, I will share here!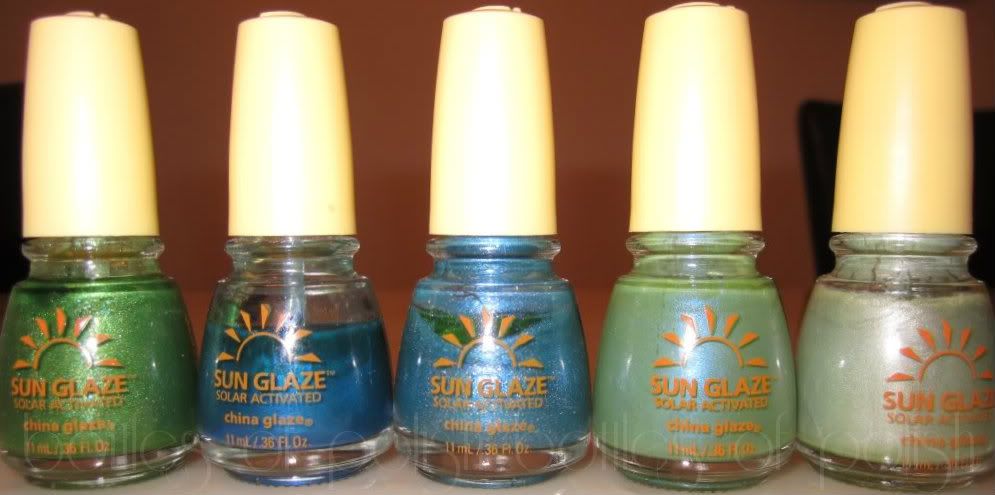 Old China Glaze Sun Glaze polishes. Unfortunately, they do not change color anymore. They are still fun to have in my collection- I have collected a lot of China Glaze's old polishes over time. I've shared some here already and I will continue to share them until you've seen them all!
When I began my polish collection, I was drawn to older polishes and slowly built up my collection of them. There have been some I let go of and some I'm still missing. Hopefully the ones I'm missing that I really want will find their way to me some day. On the same note, hopefully the ones I've let go of are being loved in their new homes!
Do you like old polishes?
Do you collect any certain ones? If so which?
What is (or, if you got lucky, was) your white whale?
For a long time, mine white whale was China Glaze Wicked Step Sisters from the Glass Slipper collection. It finally found it's way to me and was immediately replaced by it's sister white whale, China Glaze Belle Of The Ball from the same collection. Of course there area few others- I just try not to think about them! ;)